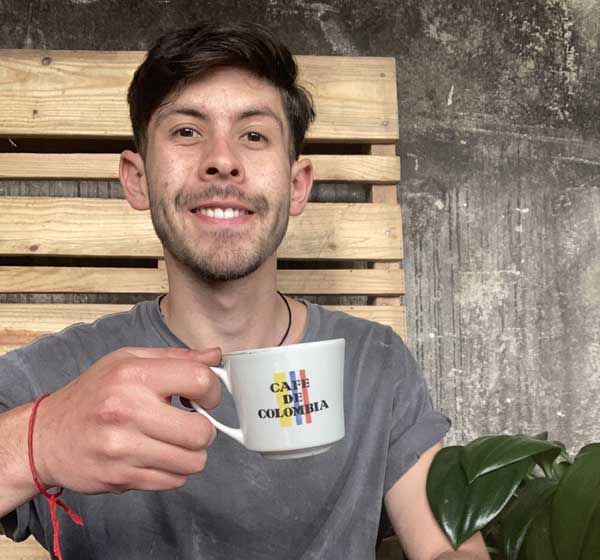 Juan Alejandro León Cañetes | FOUNDER OF altura
Altura represents the passion and effort of a country to share the best of Colombian coffee with the whole world, highlighting and framing the hard work of our coffee growers.

We seek to show the world what lies behind the cup of coffee they drink every day, the hard work our farmers do, the work each person does and the effort we make as a country to bring the best of us. Let the world know that Colombia is a wonderful country, full of colors, fauna, nature and great people.

Altura works hand in hand with the coffee growers, buying directly on the farms, under fair and responsible trade policies, supporting their effort and dedication, because it's because of them that this entire dream is possible.

In addition, Altura seeks to generate awareness in the world about the beauty that Colombia has to share, in the importance of taking care of our landscapes, our fauna and flora and our territory.

Thus, we first work to support the farmers of our country, currently in the area of Tolima and Caldas. Second, we want to show the beauty of our country and generate best environmental practices, and third to give the world a great cup of coffee, full of aromas, flavors and a history behind which becomes a complete experience.
"Colombia is a country full of history and values. A country that has formed from the countryside and the mountains; there is where we find people who day by day make a strong effort for us, for their families, to give the best of them in their harvest, to sow and take care for the land, to give us the best of Colombia's coffee.
Altura, seeks to highlight our own, our customs, values, our people, our mountains, our fauna and our flora, our Colombia!"
– Juan Alejandro León Cañetes


DECENT WORK & ECONOMIC GROWTH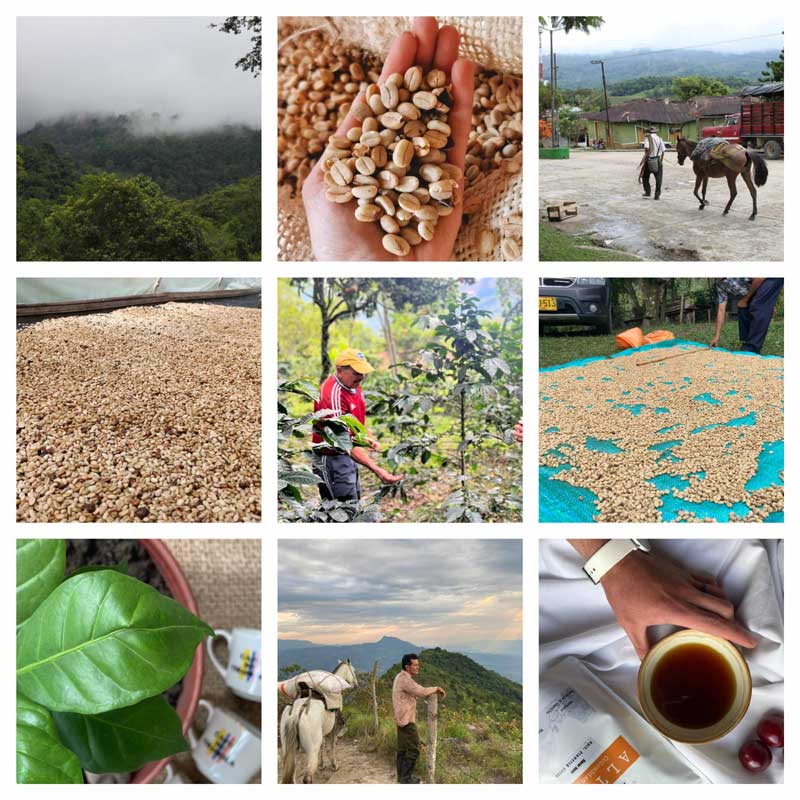 As we know, coffee production can be a difficult and costly task for many farmers, especially for those who do not have the necessary resources to bring their products to market. As coffee lovers, we realized that there was a great need to support these producers in the sale of their coffees and at the same time offer end consumers high quality products.

Our mission is to forge sustainable, ethical and long-term relationships between farms of origin and roasters around the world. With this objective in mind, at Vivento we strive to establish fair and sustainable commercial relationships with our suppliers, ensuring that they are paid fairly for their work and can continue to produce exceptional coffees.

We are proud of what we have achieved so far, and we remain committed to supporting local producers and offering our customers the best possible products.