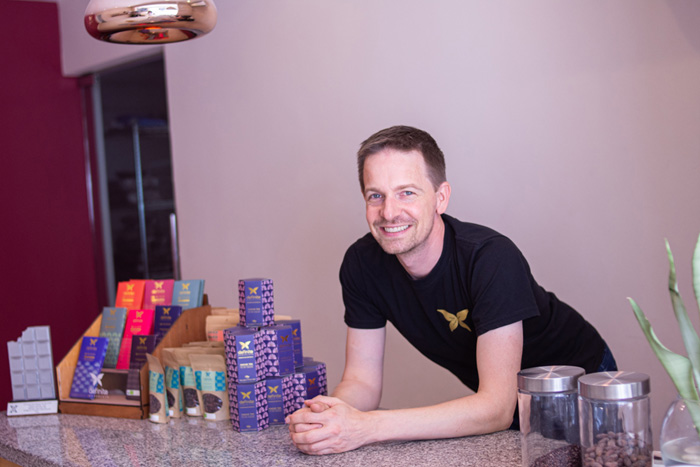 JENS KAMIN | FOUNDER OF DEFINITE CHOCOLATE
Definite Chocolate is a craft chocolate maker in Santo Domingo, Dominican Republic. We make single estate chocolate and source our cacao directly from the cacao producers without any middleman. As far as possible, we try to source all of our ingredients locally to support the local industry. Most of our chocolate bars are certified organic.
We want to be as transparent as possible, so that our clients know exactly what they are eating, how it was processed and where do the ingredients come from.
Definite Chocolate supports Coliart, a non-profit organization that helps people in need and don´t have as much as others. The main part is education for kids.
We work directly with our partners and try as much as we can to help them grow together with us. We love to see small local family-run businesses improving the quality of their products due to our relationship with them. They are also proud of seeing our chocolates, which includes their products, in all part of the world. This motivates them to get better every day and motivates us to strengthen these relationships.
–  Jens Kamin
We support the local industry by using, as far as possible, ingredients from small local companies. We support also a foundation that supports children with sickle cell disease. We are also organic certified.
We buy our cacao directly from the farmers and pay the prices they ask for, we dont discuss prices with farmers, because we believe the farmers know best whats his/her cacao is worth.