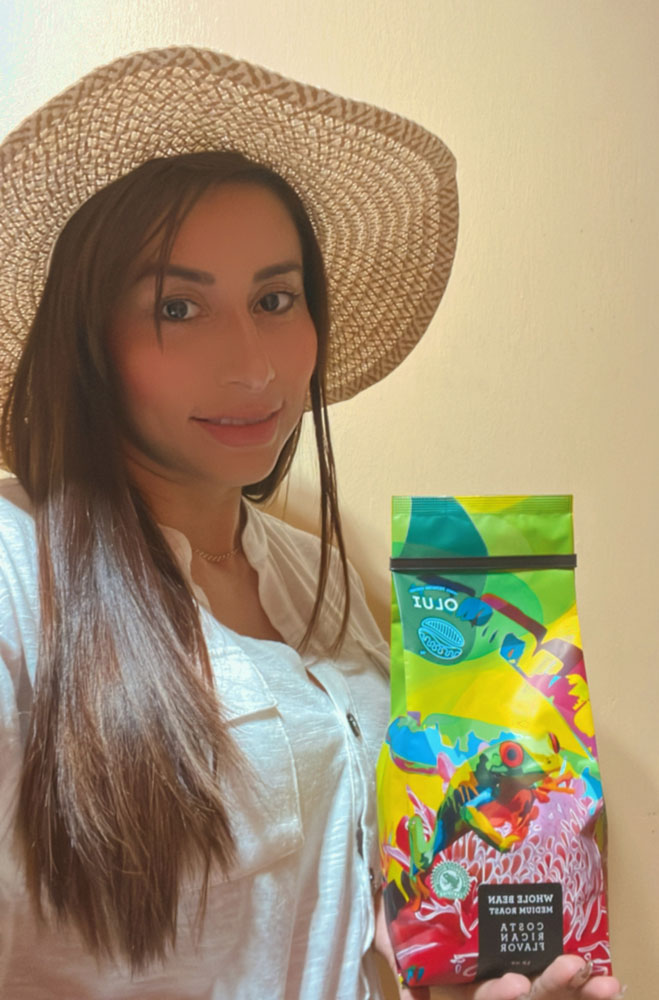 Laura Reyes Arayal | FOUNDER OF OLUI COFFEE
Café OLUI is a young brand that was born in 2019 in the south of Costa Rica, from the mountains of Pérez Zeledón and San Vito, but with a tradition and support in the cultivation of coffee for decades, we are a company that wants to give American families access to real specialty coffee from Costa Rica.
One of our goals is to convey our values, which are the solid foundation that supports us. The long-standing tradition of coffee cultivation has managed to position Costa Rica as one of the most select producers in the world, since thanks to its topography and climatic conditions, we produce the best coffee in the world.
Our social and environmental commitment drives us to share our dreams and goals, we will achieve no child labor in crops, and see how "shark mission" manages to preserve the hammerhead species, it is the fuel that moves us to bring directly from Costa Rich towards the table of American families, a specialty coffee such as Café OLUI.
"It is our dream to become the vehicle that connects Costa Rica with the United States, where we manage to distribute our coffee from one country to another, our product is a specialty coffee where fair treatment is one of our pillars, the Costa Rican culture and Of course, the association with social and environmental aid projects such as the Shark Mission and Houses of Joy.

We work to provide quality and support to social and environmental aid projects"
– Laura Reyes Araya
Mission
Transmit through Café Olui, the cultural wealth and taste of Costa Rica. While keeping our environmental and social commitment firm.
Vision
Become a leading brand. Also recognized for providing a true experience to the senses while being that hand of support where required.
Value Proposition: Social Sustainability and Environmental sustainability:
Our business practices emphasize the efficient use of funds of profits, as well as sustainable growing and harvesting practices that honor the planet and protect workers. Café Olui is committed to building up the communities where we operate by promoting educational and cultural programs and enforcing a strict no child-labor policy. Additionally, we promote green living through Rainforest Alliance, recycling initiatives, and company-wide best practices among our partners.