In a business landscape often dominated by transactions, the art of meaningful appreciation stands as a beacon of authenticity. In this regard, Purpusly emerges as a guiding light, a company that seamlessly weaves thoughtful gestures with meaningful impact. If you seek creative and distinctive client gifts that leave an indelible mark while contributing to a greater purpose, delve into the world of Purpusly's exceptional offerings.
Apple Leather Journal from Creative Chi: Merging Elegance and Purpose
Consider a gift that exudes sophistication while embodying a profound message. The Creative Chi Apple Leather Journal isn't just a writing accessory; it represents a commitment to purpose. Through each purchase, Creative Chi contributes to Cambodia's Heart Of Ganesh education project, where a remarkable 150 children in rural Cambodia have been empowered to embark on their reading journey by a dedicated full-time teacher. This visionary initiative has made education accessible even in remote areas, with wheelchair-friendly facilities and a lending library in place.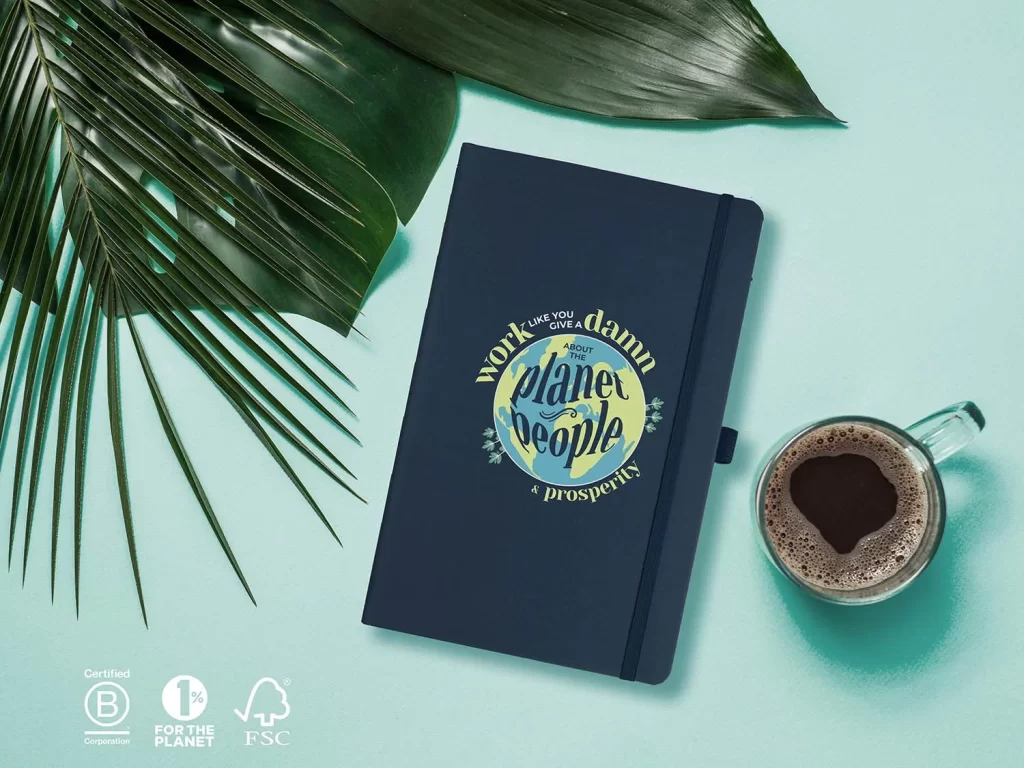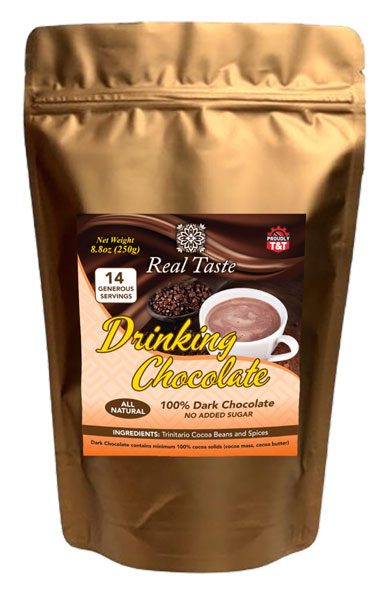 Real Taste Products: Coffee with a Positive Impact
For over twenty years, Real Taste Products has honored the legacy of its founder, crafting premium Trinitario cocoa beans and single-origin Arabica coffee using artisanal techniques. Each batch is roasted meticulously, ensuring a symphony of flavors and aromas that elevate the coffee experience.
By choosing Real Taste Products, you're not just indulging in premium coffee; you're supporting a movement towards sustainable practices, ethical sourcing, and a commitment to the future.
Raise your cup and join the journey of exceptional taste and responsible practices with Real Taste Products. Experience the legacy, the passion, and the commitment to quality that defines every brew.
Purpusly Gift Cards: Empowering Choice for Impact
On average, individuals in the United States receive an annual total of 3.5 gift cards. Occasionally, the most heartfelt gesture is one that grants the recipient the freedom to make their own choice. Purpusly's gift cards provide a unique avenue for your customers to connect with causes that hold significant meaning. This opportunity enables them to contribute to endeavors that harmonize with their individual principles. It symbolizes an expression of confidence, thoughtfulness, and a collective dedication to fostering constructive shifts. With Purpusly's gift cards, you're not merely offering a token; you're fostering a path towards meaningful and influential change.
Corporate Gift Box: Nourishing Holistic Beauty
The Corporate Gift Box from Purpusly is a treasure trove that nurtures both outer and inner beauty. Featuring two varieties of organic honey from Ceimayá, this gift embodies self-care and relaxation. Beyond tantalizing taste buds, this honey contributes to educational programs for girls in underserved conditions globally. Paired with Terra Dulce chocolates, champions of fair trade and sustainable agriculture, this gift box offers a holistic experience that encapsulates the ethos of meaningful impact.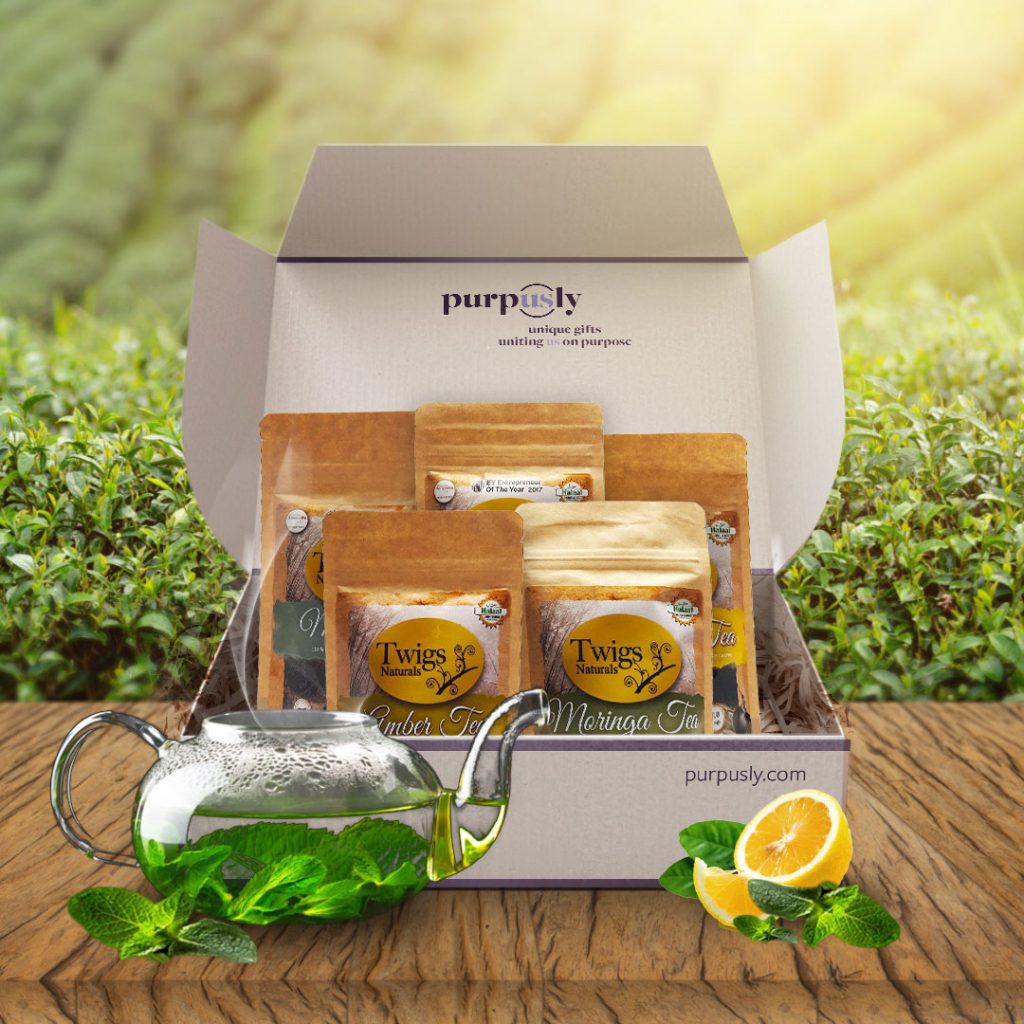 These are just a few of the many unique and impactful client gifts that Purpusly offers. When you choose a Purpusly gift, you can be sure that you are giving something that is both thoughtful and impactful. Your gift will not only be appreciated by your clients, but it will also make a difference in the world. 
Here are some additional reasons why you should choose Purpusly for your client gifts: 
Purpusly's gifts are high-quality and made from sustainable materials. 
Purpusly's gifts support social impact causes. 
Purpusly's gifts are customizable to fit your specific needs. 
Purpusly's gifts are delivered on time and in perfect condition.
Purpusly offers a satisfaction guarantee.
If you're looking for unique and impactful client gifts that will make a difference, Purpusly is the perfect choice. Contact them today to learn more about their offerings. 
Here are some additional tips for choosing the perfect client gift: 
Consider your client's interests and personality. 
Choose a gift that is relevant to your business. 
Make sure the gift is high-quality and well-made. Consider the budget. 
Personalize the gift if possible. 
With these tips in mind, you're sure to find the perfect client gift that will leave a lasting impression.